MT Series In-line Systems
The MT-Series of systems use high-speed non-contact imaging to quantify a wide range of object characteristics and to automatically divert individual faulty pieces not suitable for packaging.
The MT-Series of systems quantify a wide range of object characteristics such as top and bottom color, topping coverage, height, diameter, slope, symmetry, length and width.
MT-Series In-Line Measurement System
An MT-Series vision inspection system is typically positioned just after the product is formed/baked/cooked, or just before packaging.  At either location, the vision system can be configured to capture many product attributes, such as true color (top, bottom), height, diameter, symmetry, length, width, and volume.  The production data collected is available in real-time and is valuable to everyone in the facility to increase yields and maximize gross margins. Each MT-Series turnkey solution is designed to fit the food production requirements.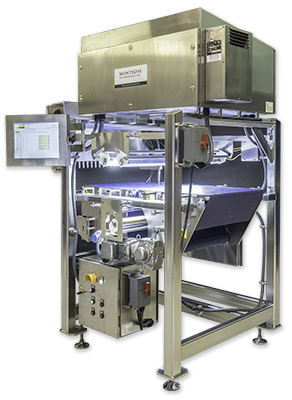 MT-24 Vision Inspection System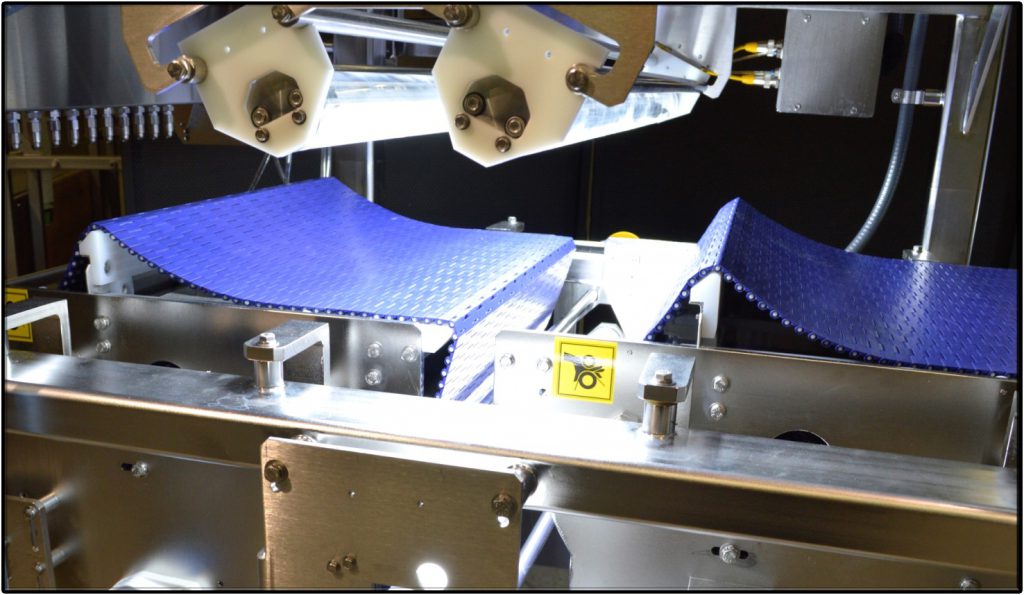 Specifically, type and size of food product transported through the vision system, the number of cameras needed for the measurement requirements, the individual product rejection method, and hygienic/environmental considerations.  Furthermore, MT Series in-line systems may include other customized material handling solutions such as automatic de-kissing of product, automatic box loading, and multi-route sorting.
The systems are easy to use, sanitize, and have a low annual maintenance cost.  As a result,  MT-Series in-line vision inspection customers are largely self-sufficient.
MT In-line Vision Inspection System Models
Is it time to add vision inspection to your food production line?